Let's take a tour of New Rome

Welcome to New Rome, don't blink you may miss it.
It didn't take long to find one of their cops patrolling this empty lot in northwest New Rome.
And here's the other one a little further down Broad Street. Note the broken sidewalk.
Hey! You're missing a hubcap. That's a $137 fine isn't it? And that license plate has
seen better days.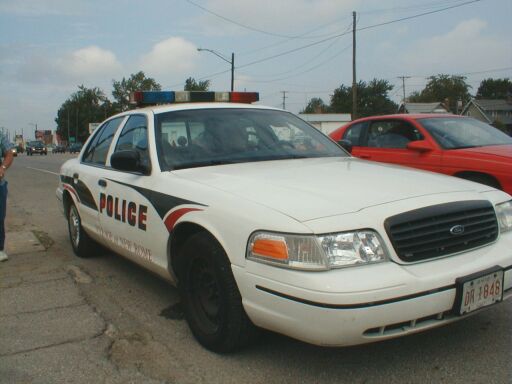 Let's get off Broad St. a little and see some of the sights. South of Broad is this lovely vacant lot. You can barely see Dairy Queen in the center of the picture.


I tried to find something to do in New Rome. I figured with all the funds from traffic tickets,
they would have a park or something for the 18 children counted in the last census. I didn't
find one, but they could play in this old Ford maybe.


I wandered up the next block through the residential district.


Let's see if the Chapman's are home! Charlie and Nancy have
lived here since 1972! Charlie was long-time mayor and Nancy
is still on the village council...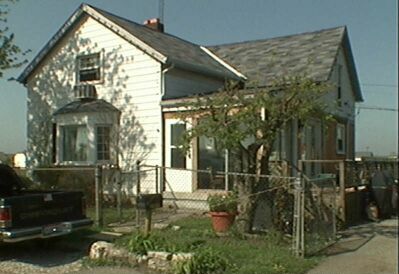 Let's go find the town hall!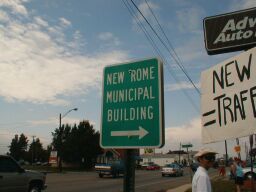 The original town hall was condemned some time back.
No sense spending hard swindled money on a new building when there's prefab!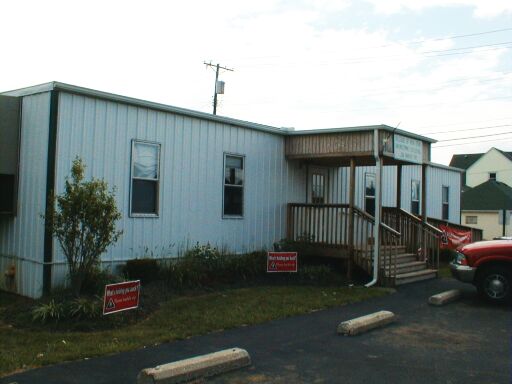 Here's New Rome as you approach from the east. Note the only traffic light in the town in the
middle of the picture. It's on a side street, and it appears its only purpose is to allow NRPD
to run license plates.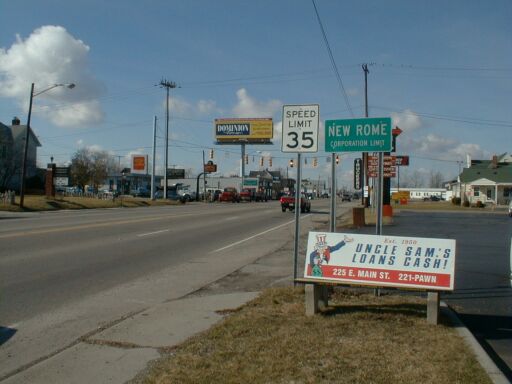 Here are the approximate boundaries of New Rome's 12 acres