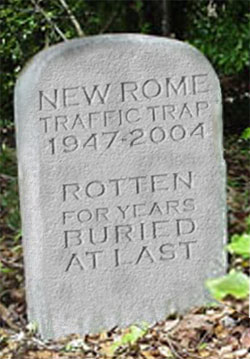 Obituary
The village of New Rome died abandoned and alone on September 9th, 2004. Born in 1947 it has been a source of corruption and abuse for many years and will never be missed. Funeral will be held on September 18th. The procession will start at 2:00pm in the old Kroger parking lot and will be lead by Jim Bussey and the New Rome Sucks Crew.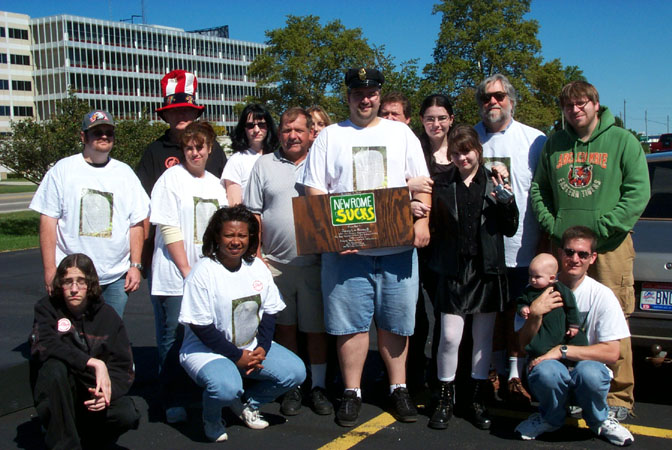 I got a plaque for my efforts. Everyone signed it. How nice is that!
Since there was no cops to bother us this time
we had a cut out of a New Rome cop and a victim so we took pictures!
More pictures will follow of the march with the coffin!
Click here to see the archive!